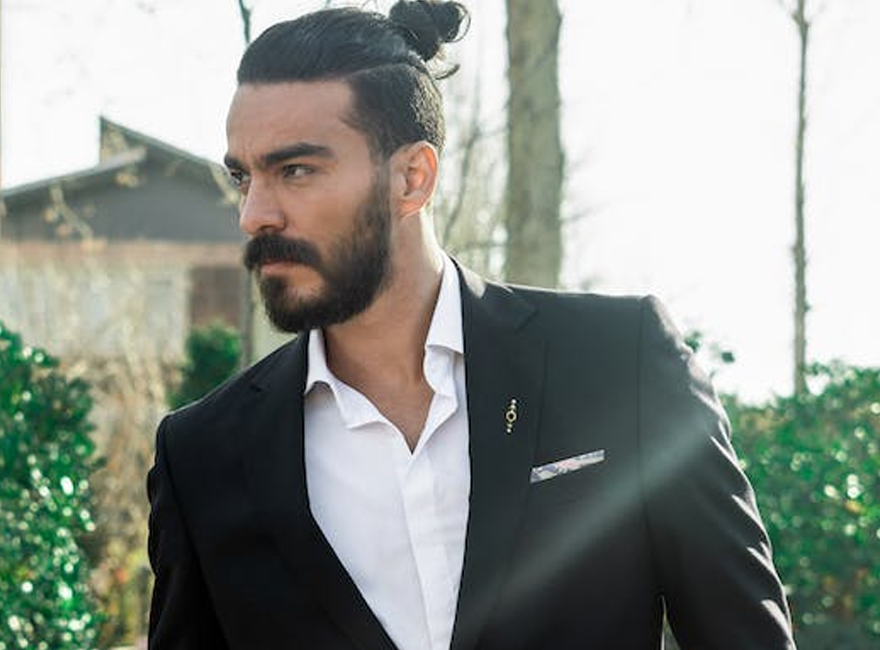 The History of Antony Morato
Antony Morato was founded in 2007, but its roots go much deeper, embedded in the rich tapestry of Italian fashion culture. Established by the Caldarelli siblings—Lello, Giovanni, and Tania—the brand was born out of a desire to create a fashion line that marries Italian craftsmanship with contemporary style.
The Caldarelli siblings brought a unique blend of skills to the table. Lello, with a background in business management, focused on the brand's strategic growth. Giovanni, a fashion aficionado, took charge of design and creative direction. Tania, with her keen eye for detail, oversaw quality control and production. Together, they formed a formidable team that would go on to redefine men's casual sportswear.
From the outset, Antony Morato was conceived as a trend-driven fashion brand that offers excellent value for the price. This philosophy is deeply rooted in the Italian tradition of "bella figura"—the art of making a good impression through appearance and style. The brand aims to make this accessible to the modern man, offering a range of clothing that is both stylish and affordable.
In just over a decade, Antony Morato has evolved from a small Italian brand into a global fashion phenomenon. Initially focusing on casual men's sportswear, the brand has expanded its offerings to include a wide range of products, from tailored suits and blazers to everyday t-shirts, jeans, and accessories. Each collection is a testament to the brand's commitment to quality, featuring premium fabrics, meticulous tailoring, and trend-setting designs.
Why Antony Morato is a Must-Have for Your Store
In today's competitive retail landscape, choosing the right brands to stock in your store is crucial for attracting and retaining a loyal customer base. If you're looking to add a brand that combines quality, versatility, and style, Antony Morato should be at the top of your list. Here's why:
High-Quality Craftsmanship
Antony Morato's Italian heritage is evident in every stitch and seam. The brand's commitment to quality craftsmanship ensures that each piece is made to last, offering an enduring style that will resonate with discerning customers. From the choice of fabrics to the intricacies of design, Antony Morato leaves no stone unturned in delivering a premium product.
Versatility
The brand's diverse range of offerings is one of its strongest selling points. Whether your customers are looking for formal wear for special occasions or casual attire for everyday use, Antony Morato has something for everyone. This versatility not only broadens your store's appeal but also encourages repeat business as customers know they can find diverse options under one roof.
Affordable Luxury
In a market saturated with high-priced luxury brands, Antony Morato stands out by offering high-quality products at accessible price points. This approach to affordable luxury makes the brand an attractive option for a wide range of customers, from budget-conscious shoppers to those willing to invest in premium pieces.
Global Appeal
Antony Morato draws design inspiration from fashion capitals around the world, giving the brand a cosmopolitan flair that appeals to a diverse clientele. Whether your customer base is local or international, the global appeal of Antony Morato's collections ensures that your store will attract attention from fashion-savvy shoppers everywhere.
Trend-Driven Collections
Fashion is ever-changing, and staying ahead of the trends is crucial for any retailer. By stocking Antony Morato, you ensure that your store is always on the cutting edge of fashion. The brand's trend-driven collections attract customers who are keen to update their wardrobes with the latest styles, keeping your store relevant and in demand.
Antony Morato Best Sellers For Your Collection
Want to stand out from the crowd? Then, stocking the right brands can make all the difference. If you're looking to elevate your store's offerings, Antony Morato's diverse and stylish collections are a must-have. Here are some of the best-sellers:
Outerwear: A Fusion of Italian Craftsmanship and Modern Design
Antony Morato's outerwear collection offers a range of options that are both stylish and functional. From quilted down jackets to sleek bomber jackets, each piece is a testament to the brand's commitment to quality and design.
Jeans: Versatility Meets Italian Elegance
The brand's jeans collection offers something for everyone, from slim-fit to relaxed styles. Crafted with the utmost attention to detail, these jeans are perfect for customers who appreciate both style and quality.
Tops: From Casual Pullovers to Elegant Cardigans
Whether your customers are in the market for casual pullovers, elegant cardigans, or trendy sweatshirts, Antony Morato's collection of tops offers a wide range of options. Each piece reflects the brand's dedication to quality and style.
Shorts: The Perfect Blend of Comfort and Style
For customers seeking comfort without compromising on style, Antony Morato's range of shorts, from denim to chino styles, offers the perfect solution. Designed with the modern man in mind, these shorts are both comfortable and stylish.
Are You Ready to Stock Italian Elegance with Antony Morato? Integrating Antony Morato into your offering is a strategic move to align your store with a brand that embodies both Italian craftsmanship and modern sophistication. Antony Morato is not just a brand that catches the eye; it's one that keeps customers coming back for its blend of quality and style.
We're excited to offer Antony Morato as part of our handpicked selection for our B2B retail partners. The collection from Antony Morato is a comprehensive showcase of menswear that meets a wide array of sartorial needs.
From meticulously crafted outerwear to versatile denim options and from stylish tops to relaxed yet fashionable shorts, Antony Morato offers a well-rounded portfolio of both casual and upscale pieces. The brand also brings its unique flair to accessories, adding an extra layer of style to any ensemble.
Discover the Antony Morato wholesale collection today.