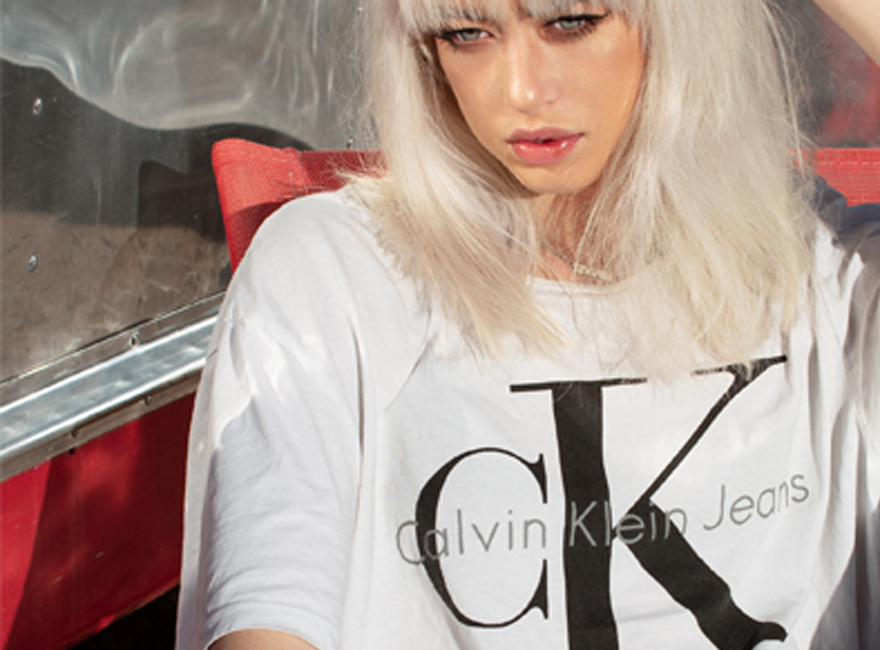 The Legacy of Calvin Klein: From Humble Beginnings to Global Icon
Calvin Klein's journey began in 1968 when he and his childhood friend Barry Schwartz opened a small coat shop in New York City's York Hotel. With just $10,000 in their pocket, the duo launched what would become one of the most iconic fashion brands in history. Calvin Klein's minimalist design philosophy, combined with innovative marketing strategies, set the brand apart from the beginning.
Calvin Klein revolutionised fashion with its minimalist aesthetic, characterised by clean lines, neutral colours, and simple yet elegant designs. This approach was a stark contrast to the flamboyant styles popular in the late '60s and '70s. The brand's minimalist ethos extended to its advertising campaigns, which often featured high-profile celebrities and models in provocative yet tasteful settings. Campaigns like the famous Brooke Shields jeans ad in the 1980s and the Mark Wahlberg underwear campaign in the 1990s became cultural landmarks, solidifying Calvin Klein's place in fashion history.
Moreover, Calvin Klein's advertising has always been groundbreaking. The brand was among the first to use large-scale billboards in Times Square and to feature same-sex couples in its advertising. These bold moves not only garnered attention but also positioned Calvin Klein as a progressive, forward-thinking brand.
Calvin Klein Collection
The Calvin Klein Collection is the pinnacle of the brand's fashion offerings. This high-end line features runway looks and tailored garments crafted from premium materials like silk, cashmere, and fine wool. The collection is known for its architectural silhouettes and meticulous attention to detail, making it a favourite among fashion critics and A-list celebrities alike.
Underwear: The Foundation of Comfort and Style
Calvin Klein revolutionised the underwear industry with its minimalist designs and high-quality fabrics. The brand's underwear line includes a variety of styles for both men and women, such as briefs, boxers, thongs, and bralettes.
Key Features:
Material: Often made from a blend of cotton and elastane, Calvin Klein underwear is designed for comfort and durability.

Design: The brand's underwear is known for its clean lines and absence of excessive ornamentation, embodying the minimalist aesthetic Calvin Klein is famous for.

Iconic Waistband: The elastic waistband featuring the Calvin Klein logo has become an iconic design element.
Shirts: From Casual to Formal
Calvin Klein offers a wide range of shirts, from casual polo shirts to formal dress shirts.
Key Features:
Material: Premium fabrics like Egyptian cotton and silk blends are often used in the higher-end lines.

Fit: The brand offers various fits, including slim, regular, and relaxed, catering to different body types.

Design Elements: Subtle details like unique collar styles, button placements, and stitching elevate these shirts from basic to sophisticated.
Shoes: a Step Above the Rest
Calvin Klein's shoe line includes a variety of styles, from casual sneakers to formal leather shoes.
Key Features:
Material: High-quality leather, suede, and synthetic materials are used to ensure durability and comfort.

Design: Whether it's the sleek lines of their formal shoes or the trendy designs of their sneakers, Calvin Klein shoes are always fashion-forward.

Versatility: The range of styles makes it easy to find a pair of Calvin Klein shoes for any occasion.
Denim: The Everyday Essential
Calvin Klein Jeans offers a wide range of denim styles, from classic straight-leg jeans to contemporary skinny and boot cut options.
Key Features:
Material: Made from high-quality cotton blends, Calvin Klein jeans are both comfortable and durable.

Fit: Various fits cater to different body types, including slim, straight, and relaxed.

Design Elements: Unique washes, distressing, and stitching details make each pair stand out.
Discover our Calvin Klein wholesale collection here.
Conclusion
Calvin Klein is more than just a brand; it's a fashion institution. By understanding its history and product range, you can make informed decisions when stocking your inventory. Bundlex provides a convenient and cost-effective way to bring the timeless elegance of Calvin Klein to your customers. Don't miss out on the opportunity to elevate your retail game with this iconic brand.
FAQs
Is Calvin Klein a wholesale brand?
Yes, Calvin Klein products are available for wholesale purchases. One of the platforms where you can find Calvin Klein wholesale items is Bundlex, which offers a variety of the brand's products in bulk.
Can you buy wholesale clothes online?
Absolutely, buying wholesale clothes online has never been easier. Platforms like Bundlex provide a convenient and efficient way to purchase a wide range of brands, including Calvin Klein, in bulk quantities.
How to buy luxury brands on a budget?
If you're looking to buy luxury brands like Calvin Klein without breaking the bank, consider off-price wholesale options available at Bundlex. Off-price wholesale allows you to purchase high-quality, branded items at significantly reduced prices, making it a budget-friendly option for stocking up on luxury goods.