With summer just around the corner, it's time to stock up on wholesale swimwear that your customers are sure to love. To give you a helping hand, we've just onboarded one of the world's most renowned surf brands, Roxy.
Roxy Brand History
Founded in 1990, Roxy was created as a women's line for the American company Quiksilver. The well-known brand was one of the first brands to create a line for the growing number of female surfers. Roxy's first collection of surf wear for women was launched in 1991, it featured a wide range of brightly coloured swimsuits and board shorts. The brand's success continued, and in 1992, Roxy released its first snowboard line, which included outerwear and accessories designed specifically for women.
The brand's logo features a heart-shaped Quiksilver logo that has been rotated and placed within a diamond-shaped frame and has become a recognisable symbol of the Roxy brand. It's also become a logo synonymous with surf and snow culture, as well as high-quality swimwear and apparel.
Roxy has continued to evolve over the years, expanding its offering by collaborating with various artists and designers, such as Cynthia Rowley, Diane von Furstenberg, and Lisa Andersen. The brand has also been a big supporter of female sports stars, sponsoring surfers and snowboarders such as Stephanie Gilmore, Torah Bright, and Kelia Moniz.
Today, Roxy is a globally recognised brand that offers a wide range of products, including surf and snowboard apparel, accessories, footwear, and swimwear. The brand remains committed to promoting female empowerment and encouraging women to live an active, outdoor lifestyle.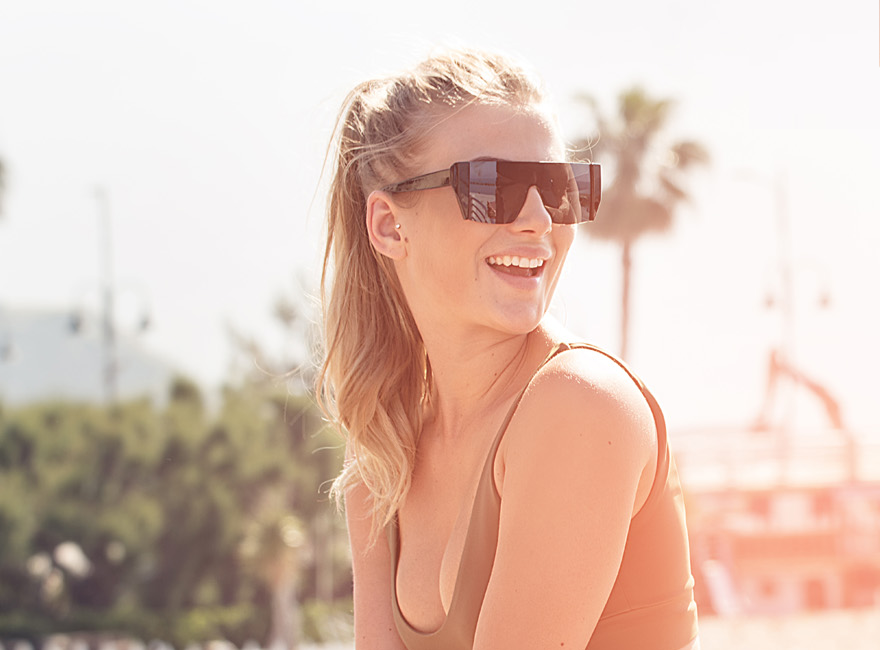 Why Choose Roxy For Your Offering
Roxy is a trusted and established name within the surf and sports industry. Since its launch, Roxy has built a strong reputation for producing high-quality and stylish products that are designed specifically for women. The brand has a loyal following of customers who trust the brand to deliver high-quality garments that are durable and good for sports but that are also stylish. When you stock your store with wholesale Roxy, you can leverage off the brand's popularity and reputation.
Roxy is also passionate about sustainability. All their swimwear, activewear and apparel are made from recycled materials that are ethically sourced through trusted partners. Roxy is passionate about continuing their sustainability journey and has committed to ensuring that by the end of 2023, 100% of its swimwear and wetsuit ranges will be made with certified recycled, organic or other responsibly sourced materials.
Ready to add ROXY to your offering?
Bundlex is one of the first wholesale retailers in Europe to give you access to the surf brand Roxy at wholesale prices. We offer an incredible selection of wholesale swimwear for you to choose from.
Discover bikini briefs, swimming tops and bikini bras in a wide range of fun, bold and playful colours and patterns now live at the Bundlex store.
Check out our wholesale Roxy collection here.