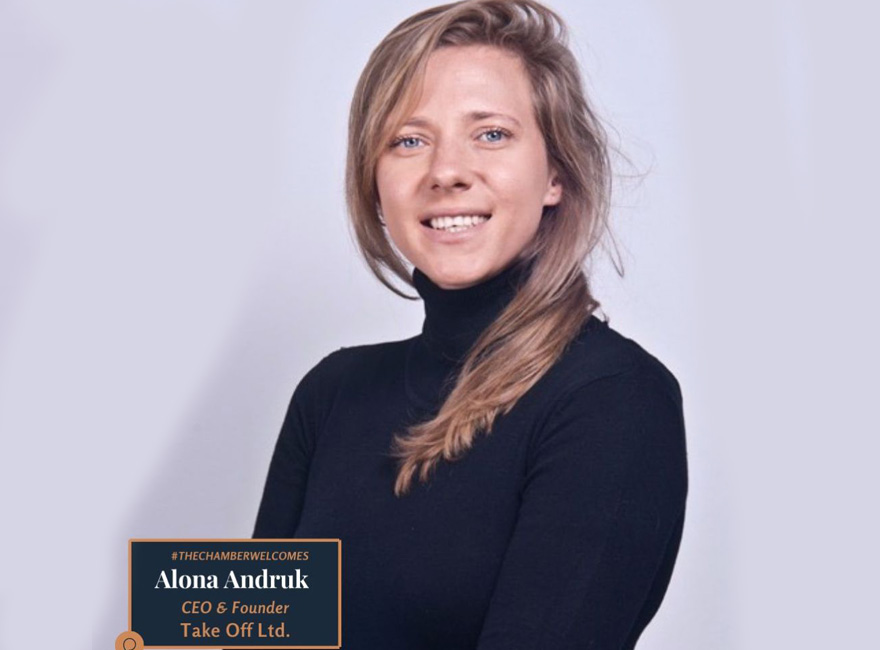 At Bundlex, we seek to give back to the Maltese community to create a better world for our community: a fairer society, a more prosperous economy and a healthier environment. For this reason, we are excited to announce that our CEO and founder, Alona Andruk, has officially become a member of the Maltese Chamber of Commerce.
Established in 1848, the Malta Chamber of Commerce, Enterprise and Industry is the independent voice of the private sector in Malta. Its mission is to actively represent and support Maltese companies of all sizes to support growth within the local and international markets. As Sustainability is at the heart of our own business, as a member of the Malta Chamber of Commerce, we hope to collaborate with other incredible Maltese organisations, uplifting each other and creating a more sustainable world.
Get To Know Our CEO
After representing Ukraine in the London 2012 Olympics, Alona Andruk hung up her boots as a professional cyclist and embarked on a new journey. She knew what it is to achieve success on a global level, and it is that drive and focus that inspired her to tackle one of the fashion industry's greatest issues, excess inventory.
Alona relocated to Malta, and in 2015 her first venture, Take Off, was born. Take Off is a B2B off-price wholesale fashion distributor that uses its extensive understanding of the European and Eastern European markets to help brands tap into new markets, extract value from their excess stock and save countless items from landfills.
A champion of the circular economy Alona is committed to her mission of helping the fashion industry reduce its textile waste and was always looking for new opportunities for European brands to reutilise their excess stock. So, in November 2021, she saw an opportunity for Take Off to undergo a digital transformation and launched Take Off's sister start-up, Bundlex. Bundlex is a Digital Wholesale Branded Clothing Distributor that allows smaller distributors to access wholesale off-price clothing. Not only does this provide valuable opportunities for distributors and brands, but it has enabled the smaller retailers to access off-price fashion that may have otherwise been inaccessible. Brands of all sizes can now access premium European brands at discounted prices while also operating more sustainably, helping their customers shop ethically and saving items from landfill.
As it stands, the way many brands handle their excess stock is not sustainable; however, with Take Off and Bundlex, Alona believes there is an opportunity for it to be. By facilitating collaboration between distributors and brands with retailers, Alona is hopeful that the fashion industry can become a more positive place. Through redistribution of fashion and accessory items, Bundlex is able to give previously discarded items a second life and continue to help the fashion industry tackle one of its biggest issues, waste.